CONSTRUCTION
It is the main business operation and the spearhead for development of Cuong Thuan IDICO as from the establishment. With that goal, Cuong Thuan IDICO has constructed many key projects at the best quality in their province and surrounding locals, including central intercharge of Nhon Trach district, central drainage system of Nhon Trach district, drainage system for road 319 – Nhon Trach, traffic system in Bien hoa IP 1 and 2, traffic system in Long Thanh IP, Amata IP and National Highway 1K – Bien Ho City.
Above results can be achieved because of the appropriate orientation and decision of the Board of Directors on equipment and  technology investment. Therefore, from 2005 up to now, the Company has continuously invested in equipment and machinery with the amount of up to nearly 20 billion dongs. The Company owned 150 vehicles of all kinds in 2011 compared to 30 ones in 2005. Currently, Cuong Thuan IDICO is considered to have the most modern and sufficient equipment and machinery in the area of Dong Nai and neighboring provinces. This investment helps the Company to be active in construction, reduce renting costs of equipment and boost the progress at the required quality. As a result, the construction activities steadily contributed over 50% to the Company revenue over the years.
Motor vehicles and building equipment of the Company
 - Truck: The Company has more than 40 dump trucks of all kinds for transportation of building raw materials. However, the Company has been investing to meet the demand and it is expected to have 5-7 trucks by 2013.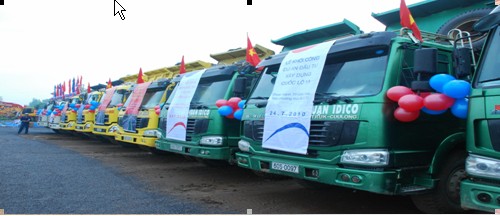 Building backhoe and excavator: with the number of over 20 backhoes and excavators, the Company can construct all works, including traffic road, leveling, drainage system, etc. in from plain to mountainous...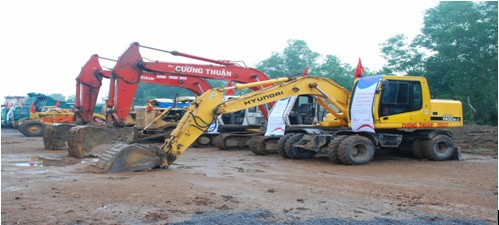 - Building Cranes: More than 20 automobile cranes and specialized crane of 25T, 30T and 40T  are currently well-suited for the demand of transportation in construction of the Company and Customers.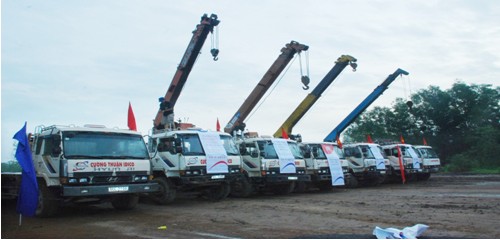 - Building Roller and grader: Investment in kinds of new roller including 10 rollers.  15 steel-cyclinder roller and 14 graders and bulldozers with high capacity has meet the demand for company expansion. However, for growth demand, the Company will buy  5-10 equipment by 2013 for signed construction contracts.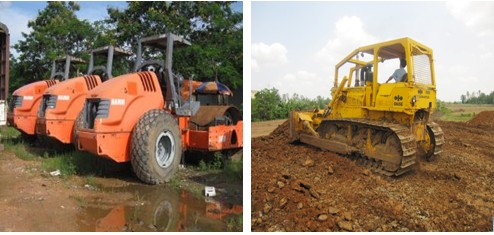 - Other motor vehicles: 6 equipment of water tanker, tractor, etc. for present construction and transportation of the Company  has been bought and upgraded.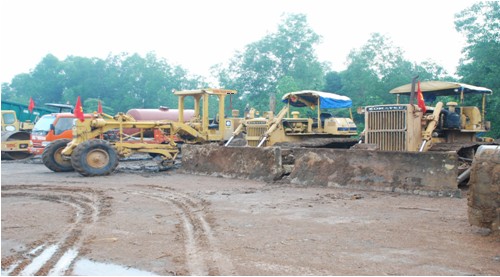 - For hot bituminous concrete equipment: 5 asphalt pavers, 5 pneumatic-tired rollers and accompanied equipment such as air compressor, dust blower, asphalt prinkler, etc. are invested sufficiently and modernly, which helps the bituminous concrete work of Cuong Thuan IDICO to be considered as the best quality in Dong Nai.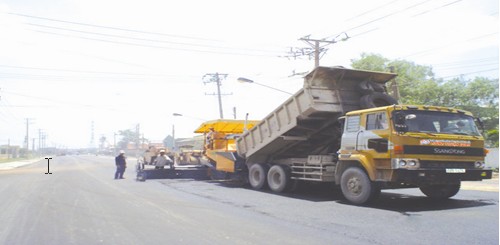 Besides, the Company owns nearly 15 foklift trucks and fork lifts for production and construction, and these equipment will be innovated in the coming time.
Services other