THE BRANCH OF CUONG THUAN IDICO COMPANY OFFICIALLY PUT INTO OPERATION
In the part of business and production development of the Company in the period up to 2020. In the years from 2013 until now, the Company has completed and put into operation the following key projects: Bypass of Bien Hoa city, now Vo Nguyen Giap street, BOT at National Highway 1A, project for upgrading National highway 1A through Trang Bom district, Dong Nai province from Km1841 + 000 to Km1851 + 741 ...
At the beginning of 2015, the company will officially set up a branch named: Branch of Cuong Thuan IDICO Development Investment Corporation. 
According to the date on 25/02/2015, the Director of Department of Industry and Trade of Dong Nai province has issued Decision No. 06 / GCNĐĐK-SCT - Certificate store of retailing petrol for Cuong Thuan Branch IDICO. Thence the Petrol station has officially put into operation.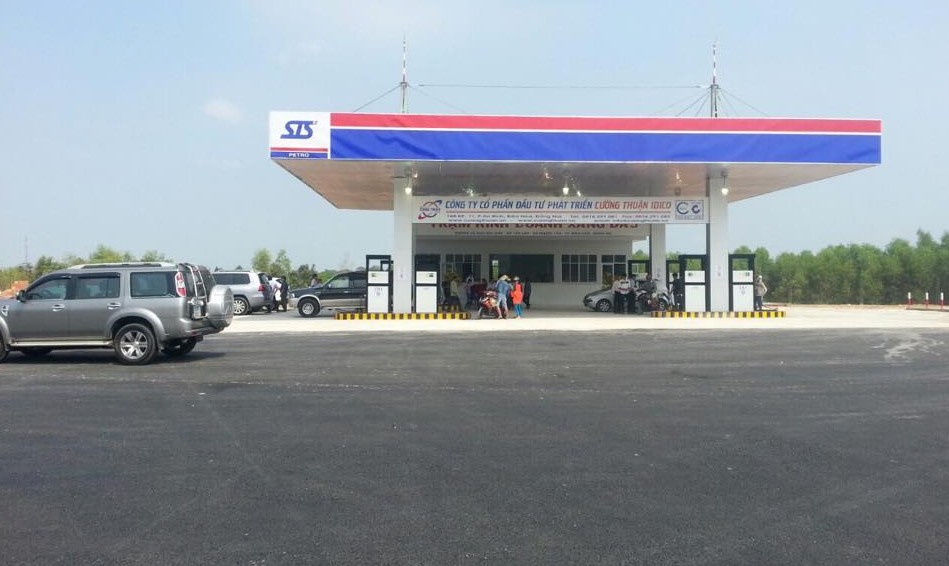 Located in the area of over 7ha - on the Vo Nguyen Giap street, in addition to the petrol station, the Company will open more utility services to meet the needs of local people and tourists, which promises to be the ideal stop for visitors in the future.