PUBLIC-PRIVATE PARTNER COOPERATION: THE ENTERPRISES NEED EQUALITY
The right and obligation between government and investor should be equal because government is also a party of project contract of public private partner. 
The workshop of investment law base on public-private partner co-organized by the Vietnam Chamber of Commerce and Industry and Ministry of Science and Technology on March 23rd. This occasion will be an opportunity for investors to express their opinions.
 Do not equate investors with their "earning profit competitors" Mr. Luu Xuan Thuy, Deputy General Director of Deo Ca Co., said that investors are very concerned about the shortcomings of regulations on Public Private Partner. According to Mr Thuy, many Korean investors are very interested in PPP in Vietnam. However when they "touch" specific projects, they feel that the policy is very risky.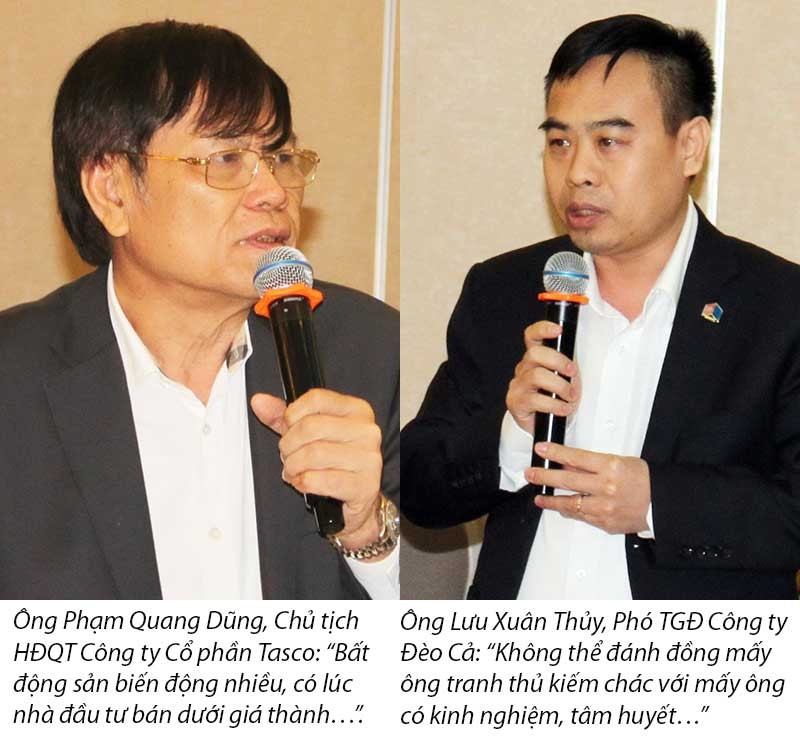 Mr. Thuy said from his real case: the State committed to allocate budget for Deo Ca project. However, when the State can not allocate budget, the investor needs to seek other sources of capital. The investor has borrowed money from banks, paying interest for 10 years. When the State discovered they have to pay too much interest for the bank, they have to allocate other sources of capital. "So we have to break the credit agreement then compensate 90 billion dong. The contract between the investor and the state must be complied with, "said Thuy.
Many difficulties in the policy and contract is not implemented properly that many investors are depressed and they want to change to other industries. Mr. Thuy call it a pity. "It is impossible to equate some earning profit investors and some experienced, enthusiastic, loyal investors" - said Mr. Thuy.
Mr. Pham Quang Dung, Chairman of Tasco Joint Stock Company, shared the same view. He emphasized the issue of "owner's equity ratio" of the investors that the law intended to mention. According to him, the regulations said that investors have enough capital to invest in projects, if the investor invested thousands of billion to the project, this will be wasteful of capital. "The National Assembly has also agreed to let investors contribute their owners' equity on schedule. The company does not want to contribute enough capital once, because they want to use that money to invest in other channels. "Dung said.
Mr. Dung also exemplifies his PPP project in Hanoi to illustrate the difficulties of policy. The investor has signed a BT contract with Hanoi for 10 years, the terms of contract regulated the mode of "equivalences of exchange, unchanged during the valid period of contract." However, Hanoi reported to the Ministry of Planning and Investment, Ministry of Finance to review contract because of violating many laws. "In the past 10 years, real estate price fluctuated much, sometimes investors must sell out under cost price. By the contrast, Hanoi often changes the contract. The signed contract must be done properly, "Dung said.
Mr. Dau Anh Tuan, Head of Legal Department of VCCI, also said: There is a very big project in Ba Ria-Vung Tau, signed a PPP contract with investor. But the state authorities here changed contract because "the law has changed". "So the rent price of land increased 14 times, investors were frustrated ..." - said Tuan.
This draft expected to become a rigorous scientific rule to promote Public Private Partner projects which get high investment efficiency. Green carpet, red carpet does not matter, both foreign and domestic investors are willing to have commitment and guarantee in PPP projects. This is one of purposes of this draft.
Mr Tran Viet Dung, head department PPP, ministry of planning and investment
The state should not be superior
Another issue raised by investors is the equality between the state and investors in Public Private Partner projects. "The right and responsibility of the State and the investors should be equal. But the fact is that although both parties signed the contract, the State is one party who is ready to change terms and conditions of contract. The state looks like superior, "Dung said.
Mr Thuy also expressed his opinions after many years of working with state agencies who is one party of contract of the in Public Private Partner projects. "The State agencies often behave differently than partners. Sometimes, the state agencies forced us to comply with some resolutions which issued by some state authorities, "- said Mr. Thuy.
According to Mr. Duong, the most important thing is that two parties understand each other, strictly adheres to the signed contract and "signed contract only should put in drawers", avoid taking contract out to read every day.
Many lawyers and experts also agree with the "principle of equality" between the state and investors in Public Private Partner projects and deem: It will promote mutual development if both parties respect each other.
Mr. Phan Xuan Duong, Deputy General Director of Vinh Tan Energy 3 Joint Stock Company, said strongly: "Actually, during nine working years on the project, the state treated us like dad treating children. They are not a contract party "
Some shortcomings of BOT and BT projects.
Most of the BOT and BT audited projects apply the form of contractor designation to select investors, this leads to reduce competition and transparency in the selection of investors, wasteful risk potential, loss and choosing incapacity investors.
Supervision of implementation of the contract is still loose, quality is not assured. Subsidence, degradation are not remedied timely.
For the BOT traffic project, there are many shortcomings such as high rate, the location of toll station exceeding the distance of 70 km, time for fee collection is not suitable for the people because BOT is built on main road or national highway 1A ...(quoted from draft of the Law on Investment in the form of Public Private Partner)                                                                                            
News other