LETTER OF SUBSIDIZED HOUSING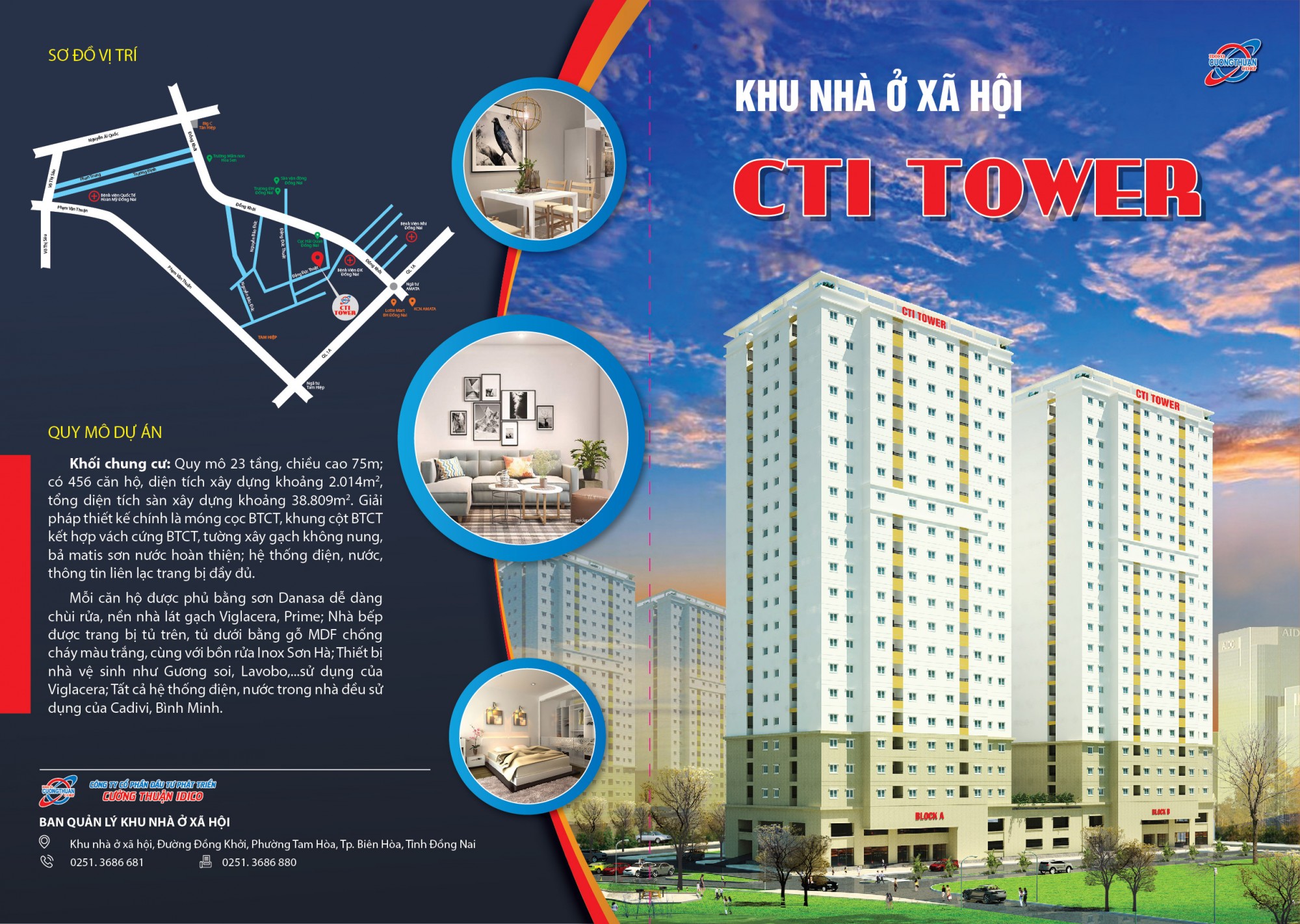 Firstly, Cuong Thuan IDICO Development Investment Joint Stock Company would like to send to customers our greetings, healthy wishes and prosperity.
Cuong Thuan IDICO Investment and Development Joint Stock Company is one of the leading companies which is operating in construction field in Dong Nai province.
Beside success of important projects inside and outside of the province. Now Cuong Thuan IDICO Investment and Development Joint Stock Company is investing in building social housing in Tam Hoa ward, Bien Hoa city, after the completion of the project which contributes to improve the accommodation of households and individuals who meet housing difficulties, ensuring policy of social security, the project receives high consensus of the people and local authorities.
The condominium has two blocks 23 storeys high with 456 apartments, with 5 apartments different areas, ranging from 37m2 to 63m2, meeting all real demands and financial ability of households and individuals with low income. Completed apartment with full facilities such as fireproof MDF kitchen cabinets, modern sanitary equipments, electrical system, safety electric, ... In addition, you only need 30% of the value of the apartment, the rest will be supported by investors to borrow money at banks with the competitive interest rates.
The project of condominium is located in the existing residential area 200m from Dong Khoi street in the center of Bien Hoa city, next to commercial service ares, entertainment areas, schools, hospitals, government offices such as Bien Hoa General Hospital, Dong Nai Customs Department, Lotte Supermarket, Dong Nai University, Tran Bien Secondary School ... In addition, the apartment is located in the area of convenient transport system.
With strongly financial resources and an experienced team in the field of construction. We are committed to satisfy you from quality to interior design.
If you need more information or assistance to buy an apartment, please contact our company by phone: 02513.686681, or Ms Tham: 0908.053.523 - Mr Canh: 0941.481.789.
Thank you for choosing CTI TOWER to be the place "to live and work in peace and contentment".
Wish you health and success.
News other