ANNUAL GENERAL MEETING OF SHAREHOLDER 2018
In the morning 19 April 2018, Cuong Thuan IDICO Development and Investment Corporation (CTI) has solemnly held the Annual General Meeting of Shareholders 2018 at conference center EROS PALACE.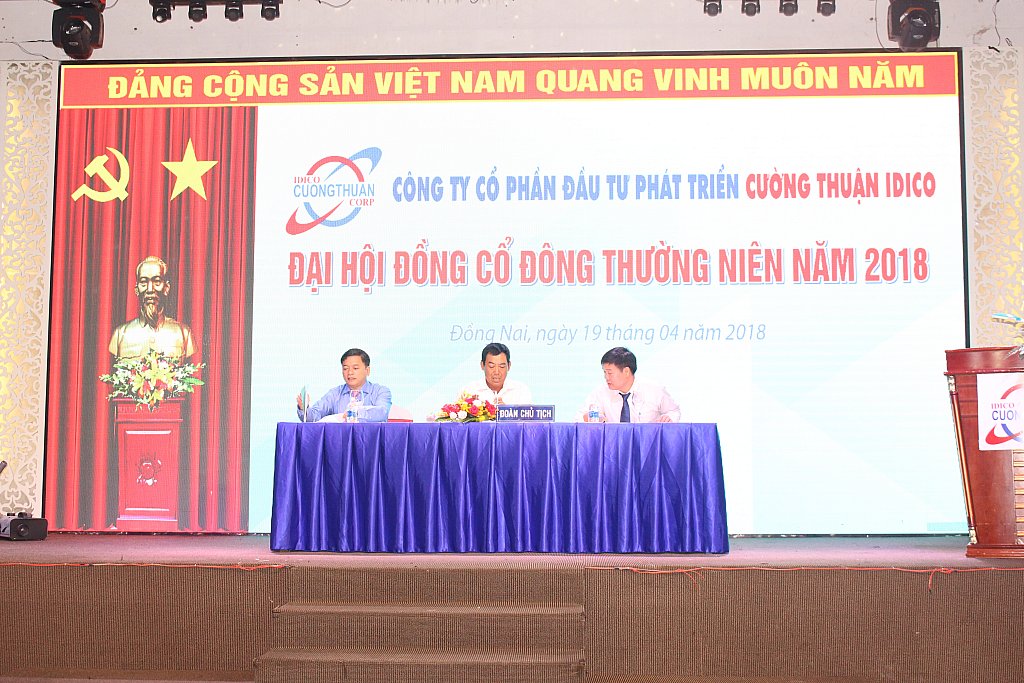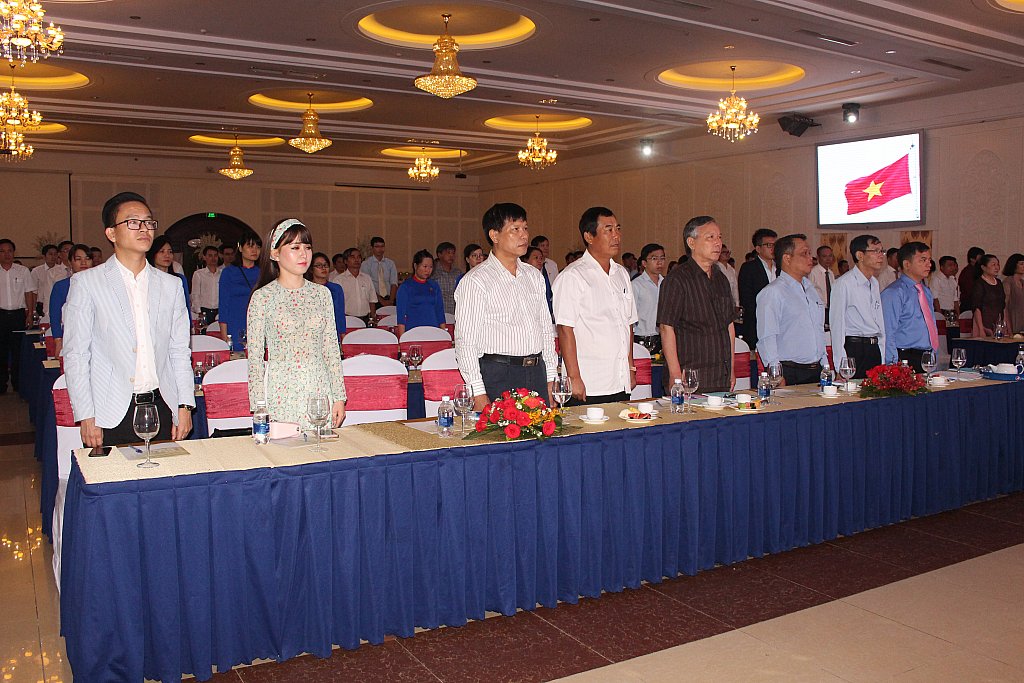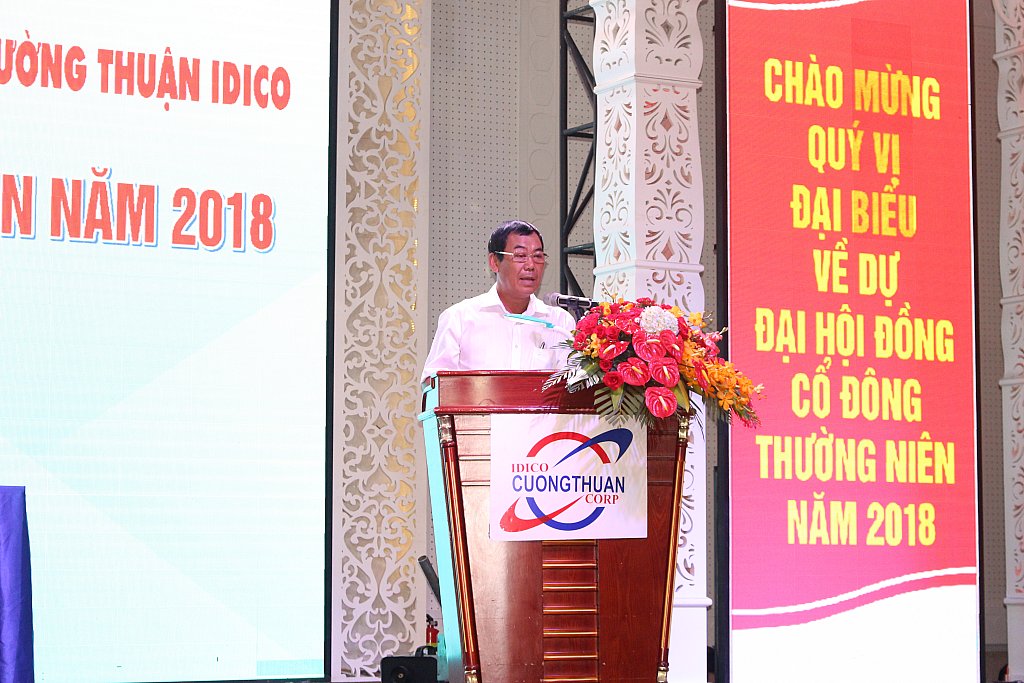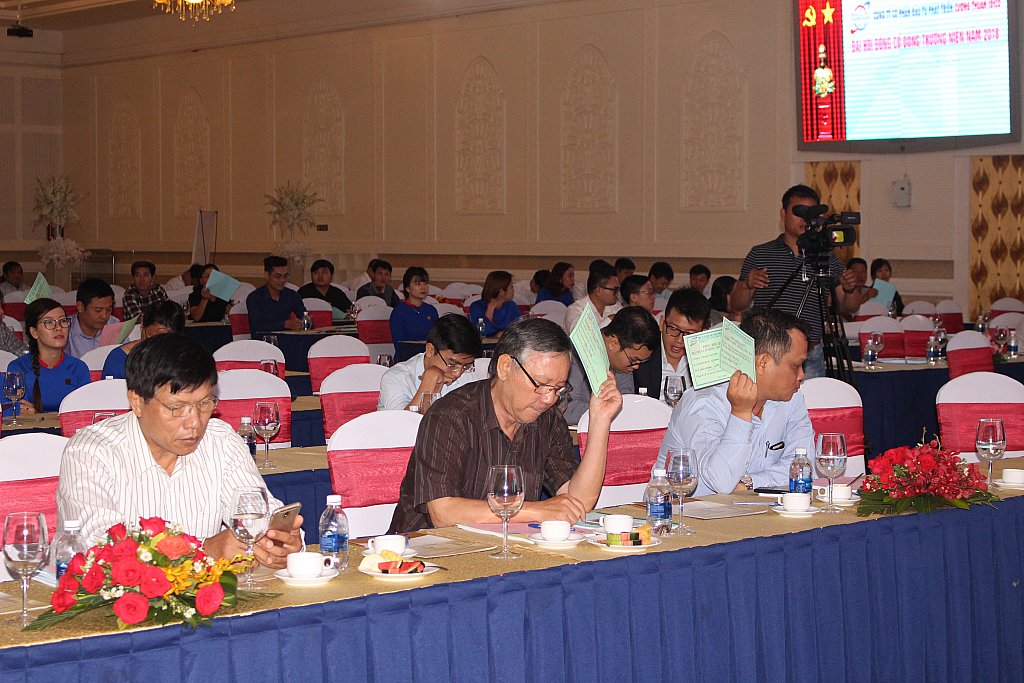 At the meeting, Board of General Managers and Board of Directors have approved the business plans in 2018. In particularly, consolidated revenue is expected at 1.118 billion dong, increasing slightly 7 billion dong. However, net profit is 148 billion dong, decreased 3.8% compared to net profit of 2017. For holding company, the target of revenue is 705 billion dong and net profit gains 138 billion dong. The main revenue still came from BOT projects of 400 billion dong, constructions of 295 billion dong and exploit of construction stone of 160 billion dong, increasing 60 billion dong compared to 2017.
To implement the plan, CTI will complete the construction of interchange project 319 and Ho Chi Minh City-Long Thanh highway which can be operated in 2019. At the same time, CTI accelerate the social housing project in Tam Hoa Tam Phuoc, the total investment capital in the year about 200 billion dong and investment capital of the resort project Dao O – Dao Truong about 50 billion dong. The company also prepared for some projects such as Phuoc Binh - Long Thanh Industrial park, Phuoc Tan social housing project. According to Mr Hoang, this is an important base for the company to make new breakthroughs and take a strong position in the future. In 2018, the total estimated investment of CTI is 980 billion dong, including capital investment of 60 billion dong for interchange project 319 and Ho Chi Minh City – Long Thanh highway, capital investment of 200 billion dong for the social housing project in Tam Hoa ward, capital investment of 50 billion dong for restaurants of Dao O - Dong ruong, capital investment of 50 billion dong for the purchasing of machinery and equipment of Xuan Hoa quarry, Tan Cang 8 and Thien Tan 10 and 300 billion dong for other potential projects.
News other